Events on the day
 Show and Shine | Saturday October 5th 2019
The show and shine will be held on Saturday when we close off the street and have an awesome display of cars and bikes on show.  Entrants can park from 7am onwards. We are open to the public at 9am.  Make sure you register your car or bike early!
Wander the main streets and Domain (see map below), where you will find live music, stalls, rock and roll dancing displays, children's entertainment, food and drink aplenty.  Donation Prize Draw, Retro Pageant, Prize giving and the Vehicle Prize draw will be on Saturday – stick around in case you are in for a trophy or a main prize!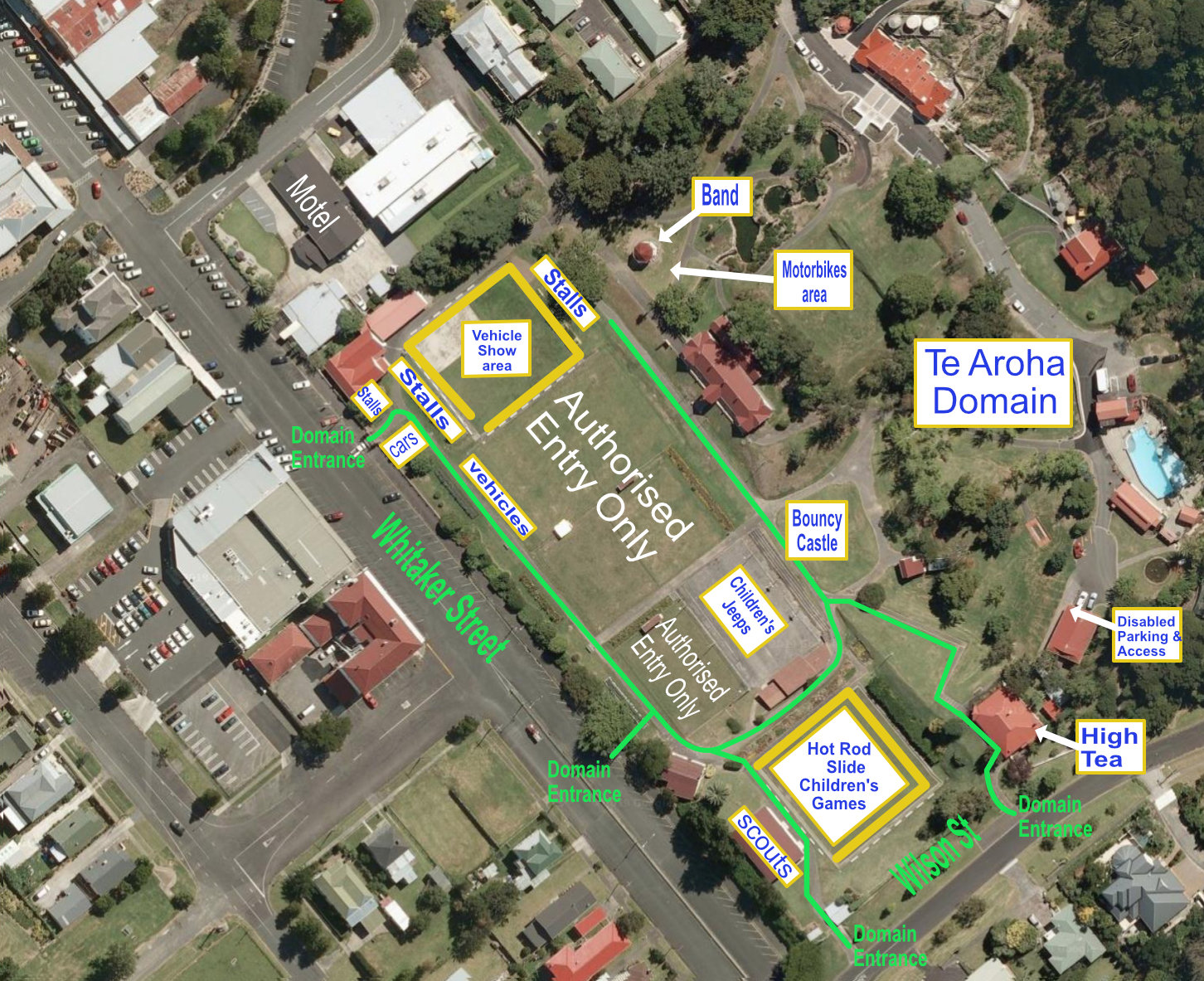 ---
High Tea
Domain House 10-12pm or 2pm-4pm, get your tickets to secure your booking. Disabled Parking available.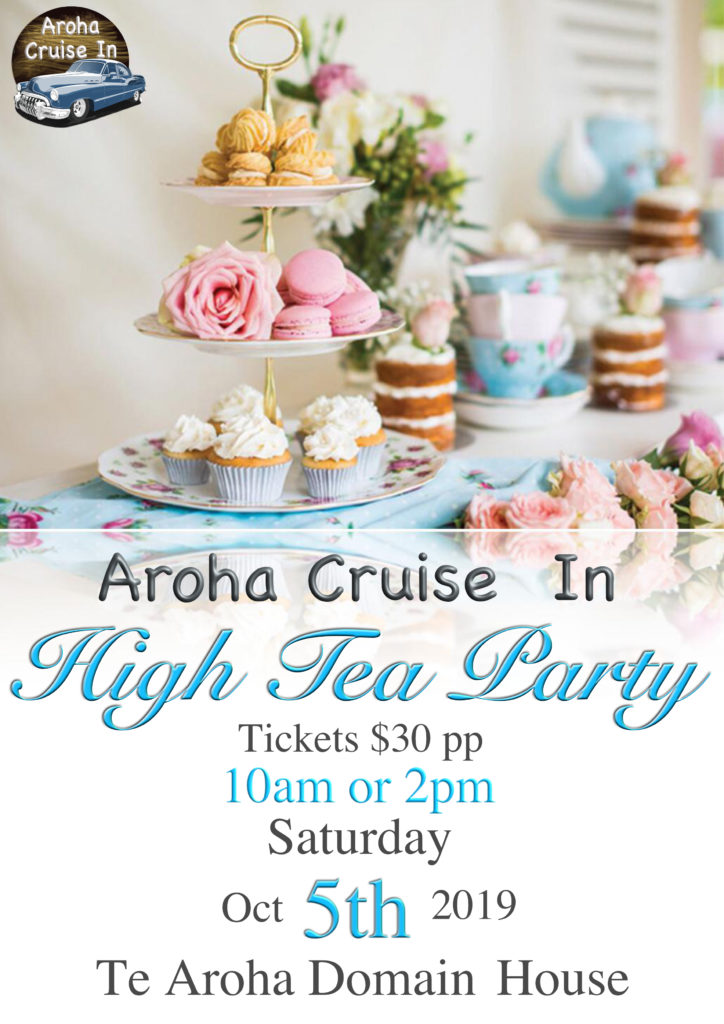 ---
Retro Pageant:
Register on the day from 10am-11am in front of the the Town Clock. Pageant will start at 12.45!!
AROHA CRUISE IN BEST DRESSED RETRO LADY (over 16 years)
AROHA CRUISE IN BEST DRESSED RETRO LASS (Under 16 years)
AROHA CRUISE IN BEST DRESSED LAD ( under 16 years)
Judging to start 12.45
Thanks to Anderson Street Panel and Paint for sponsoring!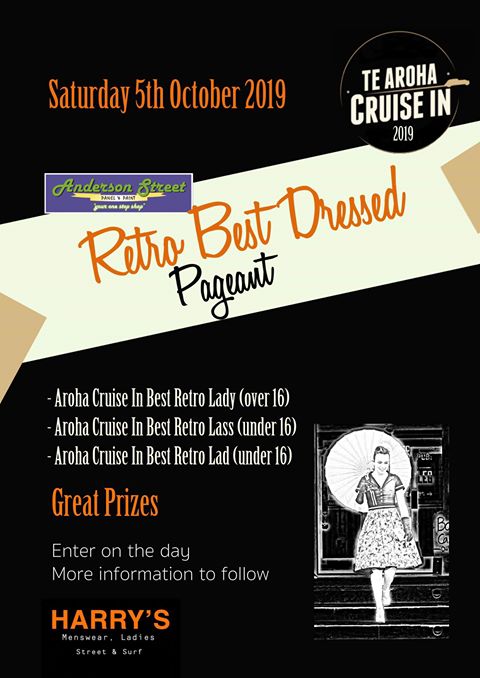 ---
Prize Giving and Entrants Prize Draw: 1.30ish
Trophy Categories
Best In Show 2019
Kindly Sponsored by
Ajays V8's
Best Classic 2019
Kindly Sponsored by
Te Aroha Tractors
Best Electric Vehicle 2019
Kindly Sponsored by
Summitt Motors
Best Car Club 2019
Kindly Sponsored by
Geometrix
Best Custom 2019
Kindly Sponsored by
The Old Forge
Best Work in Progress 2019
Kindly Sponsored by
Summerell Panel & Paint Ltd
Best Pick Up 2019
Kindly Sponsored by
Johns F100s Te Aroha
Best Hot Rod 2019
Kindly Sponsored by
Advance Hoist Services
Best Car & Caravan 2019
Kindly Sponsored by
Ryan Law
Best Paint Work 2019
Kindly Sponsored by
ELITE Paintworks Ltd
Best Engine 2019
Kindly Sponsored by
Auctus Advisory
Best Classic Motorbike 2019
Kindly Sponsored by
The Refinery
Bike in Show 2019
Kindly Sponsored by
---
Te Aroha Miniature and model Railway
37 Burgess Street, Te Aroha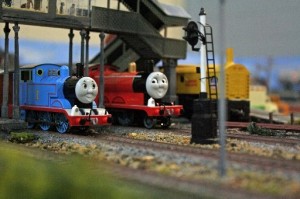 Open from 1pm – 3pm Saturday and Sunday.  Entry is by donation which goes towards the running of the Railway.  Both the big and little kids will love this!
---
Historic Creations
Adrian Worsley
62 Rewi Street, Te Aroha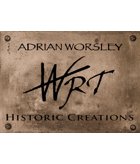 At the "Creative End of Rustic Art" and located in his workshop and gallery in Te Aroha is Adrian Worsley.  Adrian designs and constructs unique one-off sculptures.  His materials are old tools and machinery – recycling anything that people no longer have a need or use for.  He takes them and makes them into works of art. Adrian was the creator (and donor) of our "Best Shop Trophy" for the Aroha Cruise In weekend which will see many a business try extra hard to earn the right to keep the trophy at their business for 12 months!
Although Adrian does not have many scultpures in his gallery at the moment (they are all in their new homes or on display in other towns)  – you can still have a wander through his yard and workshop to see where all the creations start!
Opening hours over the Cruise In weekend: Saturday from 10am – 4pm
Check out his websiste at: www.adrian-worsley.com
---